dining by reservation only
please call if there is no availability on RESY
no dogs allowed on the property
Upcoming Dining Events
Eleven Madison Home, the new at-home brand from Eleven Madison Park is teaming up with Blooming Hill Farm

https://www.elevenmadisonhome.com/
The evening will feature an entirely plant-based, four-course tasting menu, complete with canapés, cocktails and wine pairings, plus a chance to browse and bring home items from the EMH collection. Learn more about Eleven Madison Home at elevenmadisonhome.com.
Pricing includes all beverages and gratuity
Tickets
$250.00
per person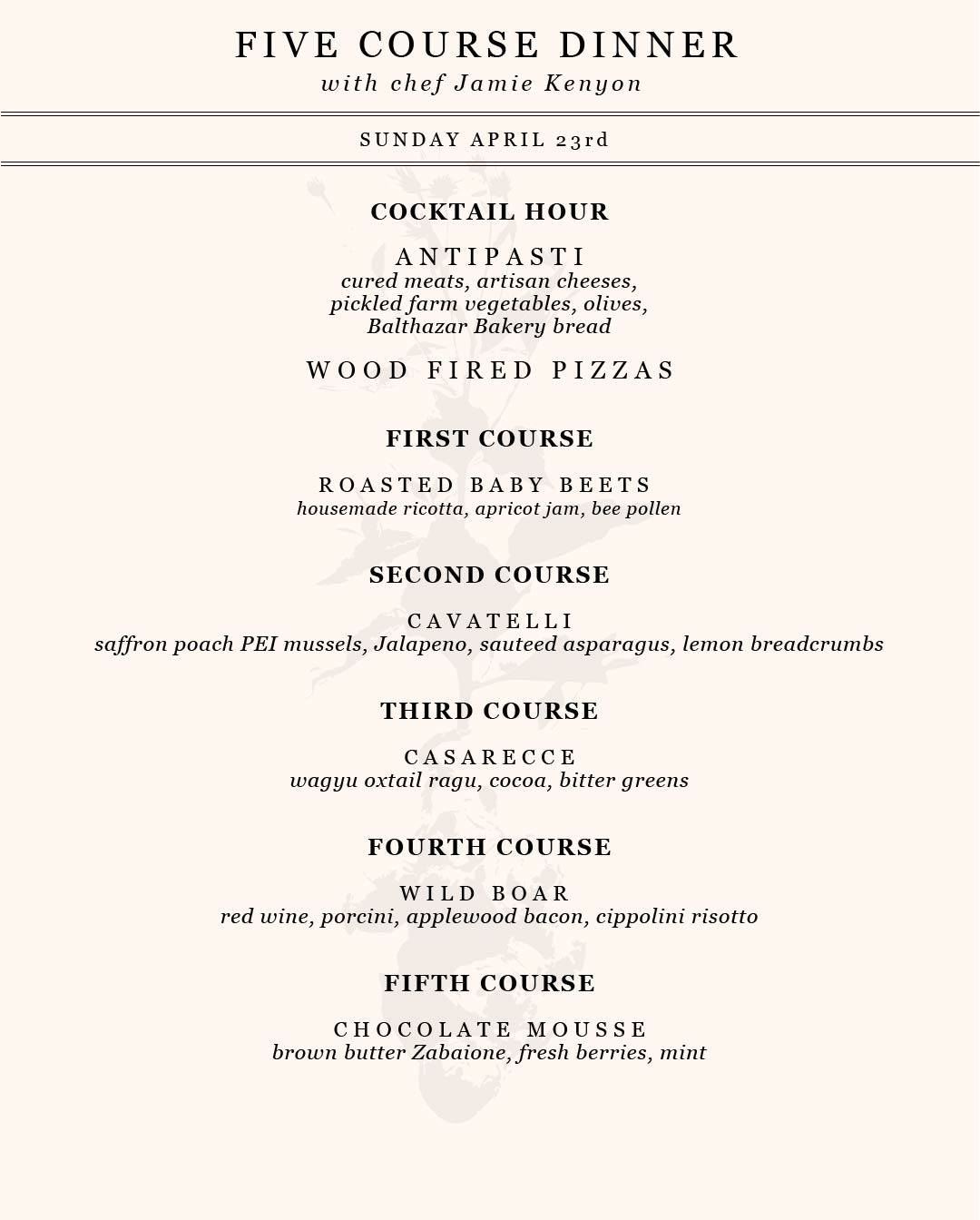 Please join us for a farm dinner prepared by Chef Jamie Kenyon
Executive Chef Jamie Kenyon, native of Manchester, England, began his career at Daniel and Bar Boulud, gaining invaluable experience in classic and nouvelle French cuisine. Passionate to learn about Italian food, he moved onto Manzo, the flagship restaurant of Eataly, then helped launch Gabe Stulman's Perla (which opened to great acclaim). Subsequently he was brought on as Executive Sous at Lupa in the West Village, where he remained until asked to help in the ground-up creation of La Sirena at the Maritime Hotel ---serving there as executive sous chef at the restaurant and executive chef of private dining --- garnering a Michelin star during his tenure. Following that success, he was asked to serve as Chef de Cuisine for all six restaurants at Eataly. He joined the BOTTINO family in spring 2019.
Pricing includes all beverages and gratuity
Tickets
$150.00
per person