The Blooming Hill Family

Guy Jones

Farmer and Founder
Guy Jones started farming in the Hudson Valley in the early eighties, not long after he gave up his storefront law office in Albany, New York. In the beginning, Blooming Hill sold vegetables at farmers' markets locally and in New York City at the Union Square Greenmarket.
Even back in the 80's the farm still grew a very wide variety of specialty organic produce - some of it strange and new even for the burgeoning New York restaurant scene. This attracted the attention of up and coming chefs such as David Bouley, Tom Colicchio and Michael Romano. These would-be restaurateurs began picking up produce from the farm's Greenmarket stand on a regular basis.
Other chefs caught wind of this and began requesting that the farm try growing unique crops from then hard to obtain imported seeds. The farm answered these requests and the word began to spread. Before long Blooming Hill had a small but loyal group of wholesale customers, and was delivering weekly to restaurants in New York and the surrounding area.
Today we're still known for our unaltered, eclectic and broad produce offerings - we grow and forage over 200 varieties of fruits and vegetables on a hundred acres in Orange County, NY, and we are proud to sell to some of the best restaurants in New York City, New Jersey, and the Hudson Valley.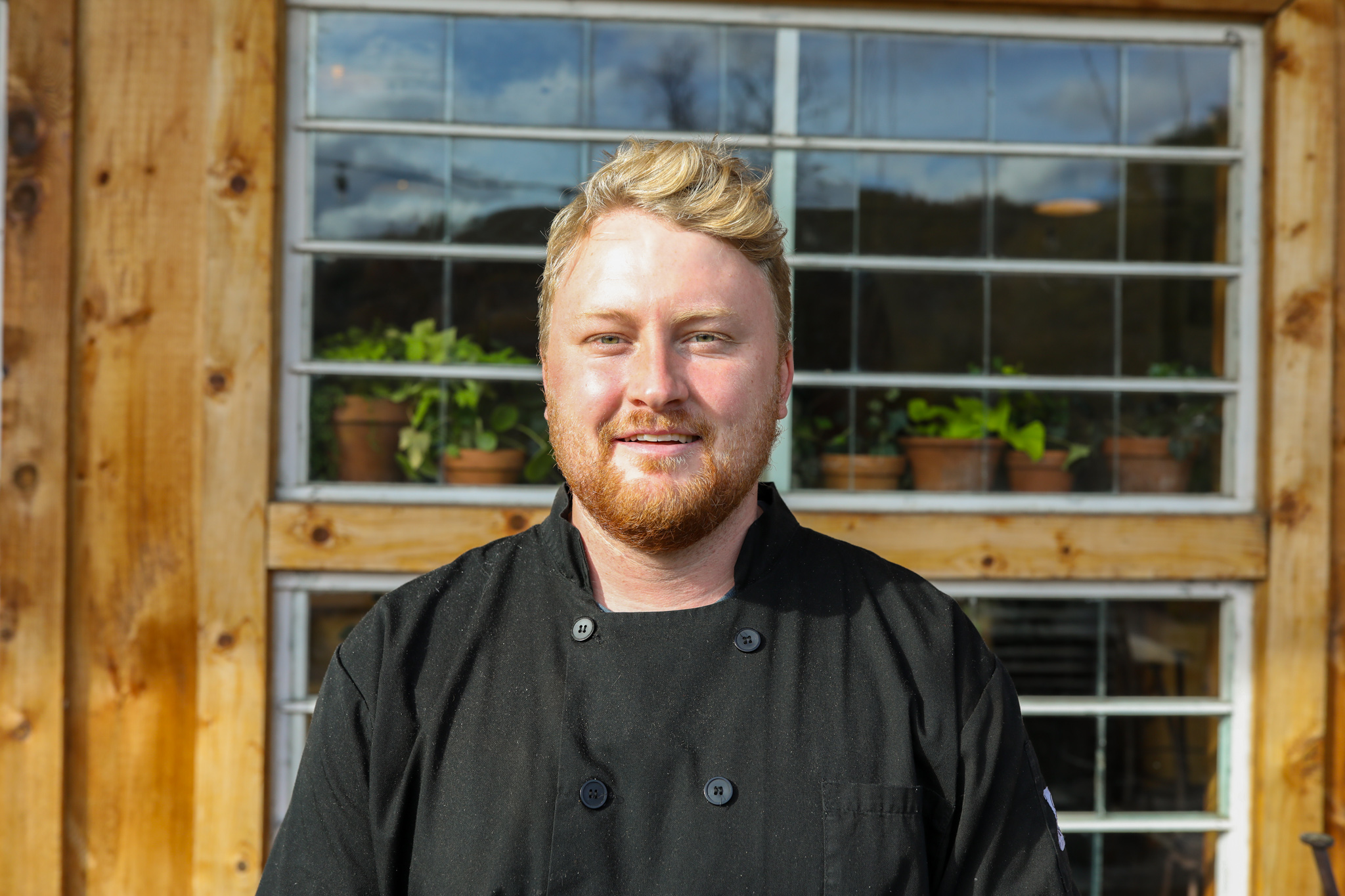 Austin Jones

Owner & Managing Director
Austin is the middle son of Guy Jones and grew up working at Blooming Hill in the field, at the farm store, and in the kitchen at the farm's outdoor weekend cafe. After high school he left the farm to attend Cornell University in Ithaca, NY where he studied English and creative writing.
Following graduation from college he moved to New York City where he worked in restaurants. He spent time cooking and working front of house at Marlowe & Sons in Williamsburg and Lupa in Greenwich Village. After a few years in New York he moved back the Hudson Valley and started in on improving Blooming Hill's events and dining business. During this time he also worked part time cooking at the highly acclaimed, but short-lived Restaurant North in Armonk, NY. Today Austin manages the kitchen and business operations for the restaurant and for events at Blooming Hill.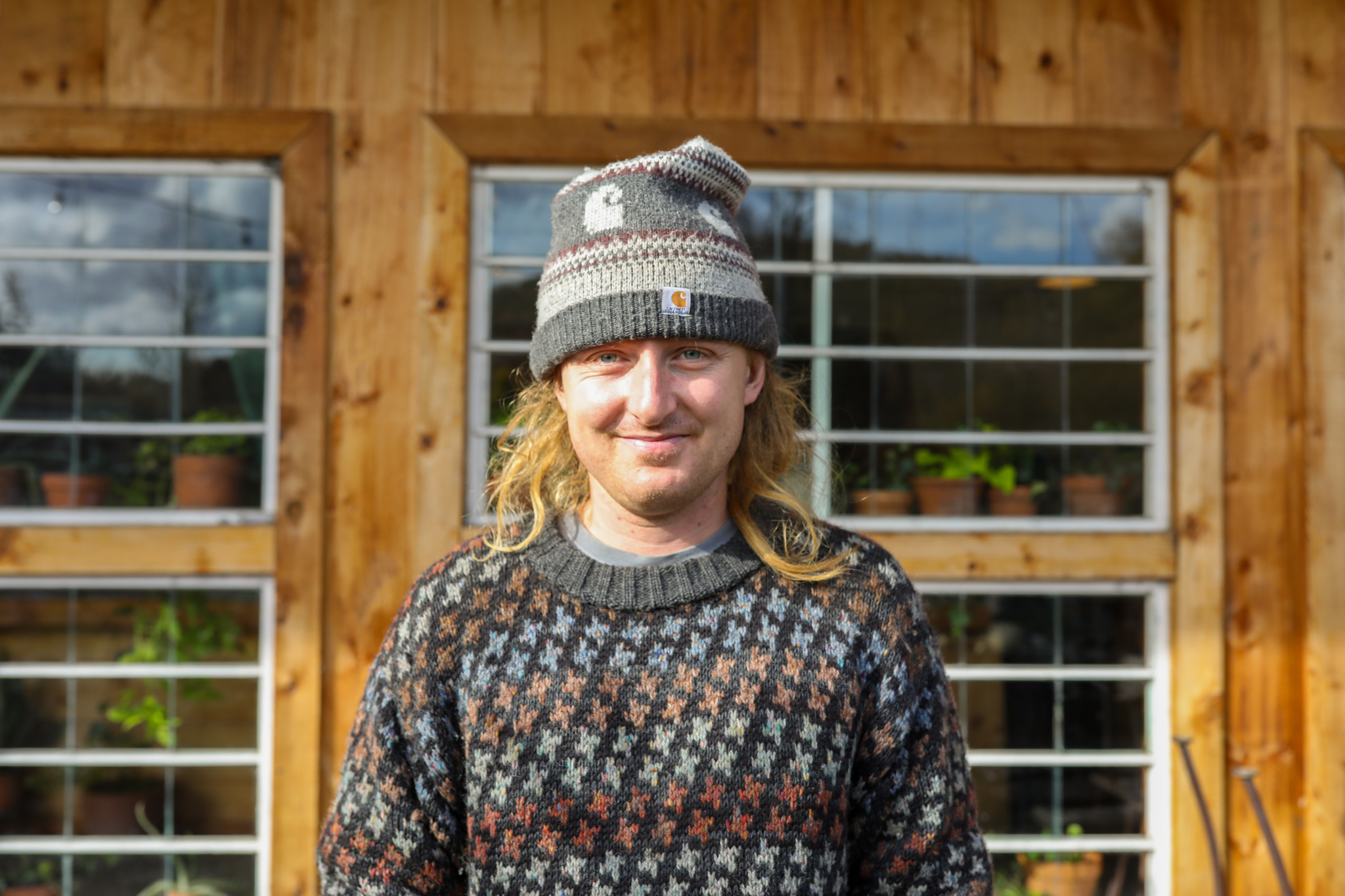 Travis Jones

Farm Manager & Owner
Travis was also born and raised on Blooming Hill, and has worked full time on the farm since graduating from the University at Albany with a degree in computer science. Travis is involved in both the vegetable growing and restaurant/events sides of the business - working the fields on the black dirt, maintaining the farm and restaurant's equipment, website and facilities, and occasionally making Pizzas.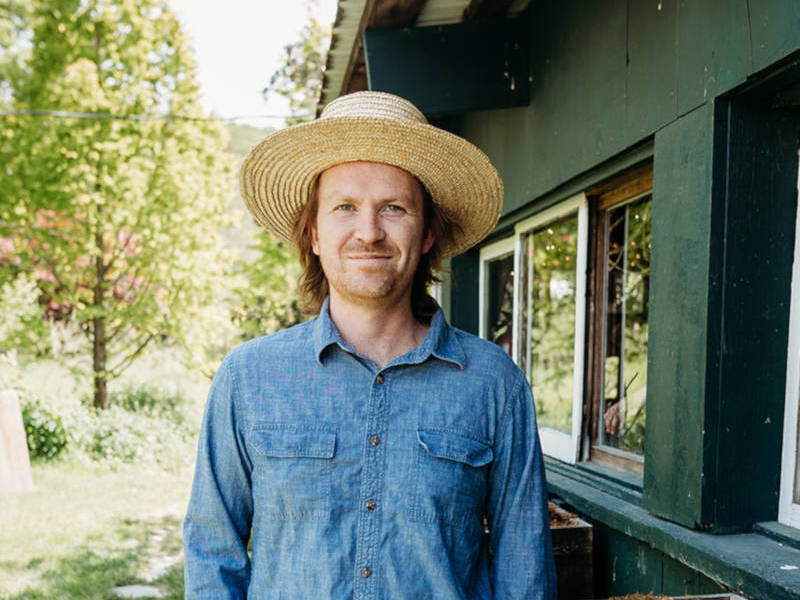 Kevin Bresnan

Property Manager
Kevin grew up right down the road from Blooming Hill Farm. He worked part time on the farm in the fields and at the store during high school. He later worked in the restaurant and at events on the weekends, and during summer months, through his college years. In 2016 he graduated from Brooklyn College and took a full time position at the farm as an event manager and planner, and has played a major role growing the farm's business ever since.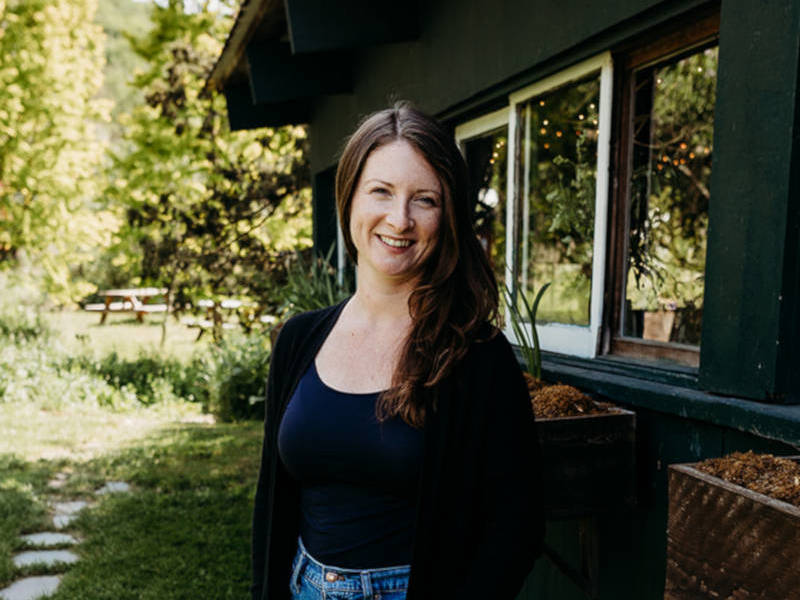 Caitlin Cullen

Director of Sales & Events
Caitlin grew up in the Hudson Valley. After high school she attended Hunter College in New York City and graduated in 2011. After graduating she started working for Tom Colicchio's restaurant group as a client relations specialist, and did fundraising for the James Beard Foundation. In 2014 she moved to New Orleans to work on business development for a promising pop up event company called Dinner Lab. She spent two years enjoying the vibrant food scene of New Orleans before returning to NYC in 2016 to work for Danny Meyer's Union Square Hospitality group. Longing for a return to the Hudson Valley, Caitlin left the city in late 2018 and shortly after joined the team at Blooming Hill.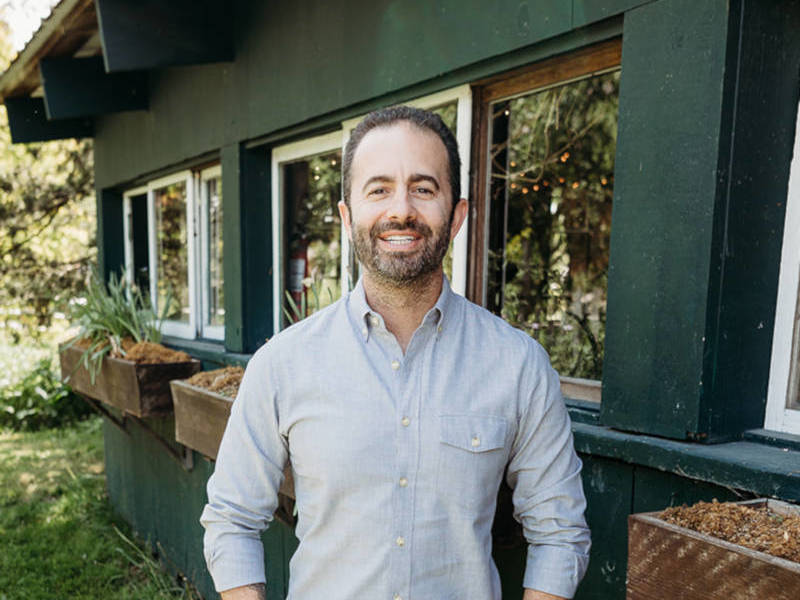 Ray Rando

Restaurant Director
Ray was born and raised in New Jersey and and has been working in restaurants for over 20 years. He started his career working at a local Pizzeria and spent his high school and college years working at a local Italian Deli and Salumeria. After graduating from Appalachian State University with a degree in Public Relations and Business, he was hired in at Eataly Flatiron in New York City in 2010. Ray spent over 10 years working for the Batali and Bastianich Hospitality Group and Eataly. He was the General Manager of Lupa Osteria Romana, Otto Enoteca & Pizzeria, and Babbo Ristorante & Enoteca. He was also on the opening team for Eataly Boston. After leaving B&B Hospitality, he worked for Major Food Group as a manager of Carbone Restaurant and the Crown Club. He started working with Blooming Hill in 2020 and became Restaurant Director in the spring of 2023.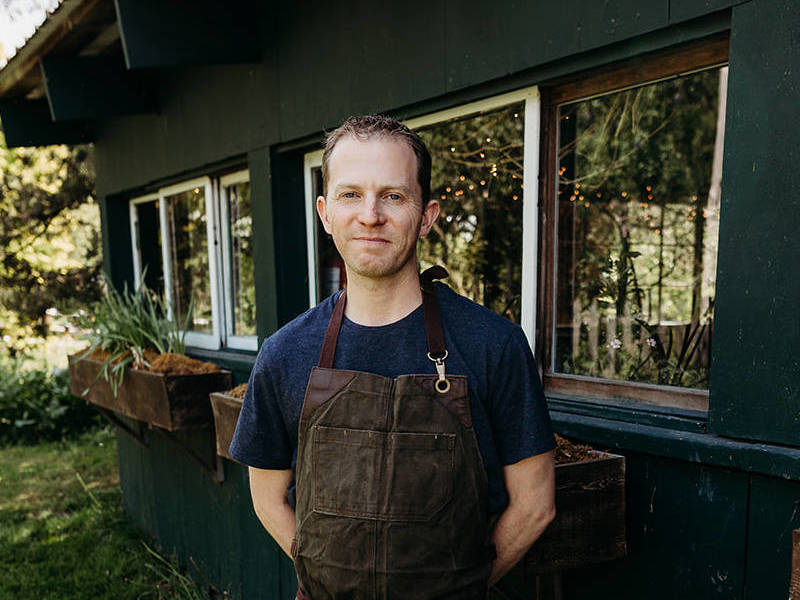 Rob attended culinary schools in New Jersey and South Florida. Early in his career, he worked under Chef Michelle Bernstein at her flagship restaurant Michys and sister restaurant Senora Martinez in Miami. In 2009, he moved back to his home state of New Jersey and began working in New York City at Babbo Enoteca e Ristorante as a line cook. He worked his way up to Executive Sous Chef at Babbo before being promoted to Executive Chef at the company's sister restaurant, Lupa Osteria Romana in 2015. Three years later Rob returned to Babbo as Executive Chef, and in 2019, during Rob's second year leading the kitchen, Babbo was awarded a Michelin star.
Rob briefly left NYC restaurants during the pandemic, but returned in 2021 working under Chef Marc Forgione at Peasant and Restaurant Marc Forgione in preparation for the opening of the group's Restaurant One Fifth in 2022, where Rob was executive chef until spring 2023. Rob decided to depart from NYC once again to take over the kitchen at Blooming Hill. Rob currently resides in northern New Jersey with his wife and their 3 children.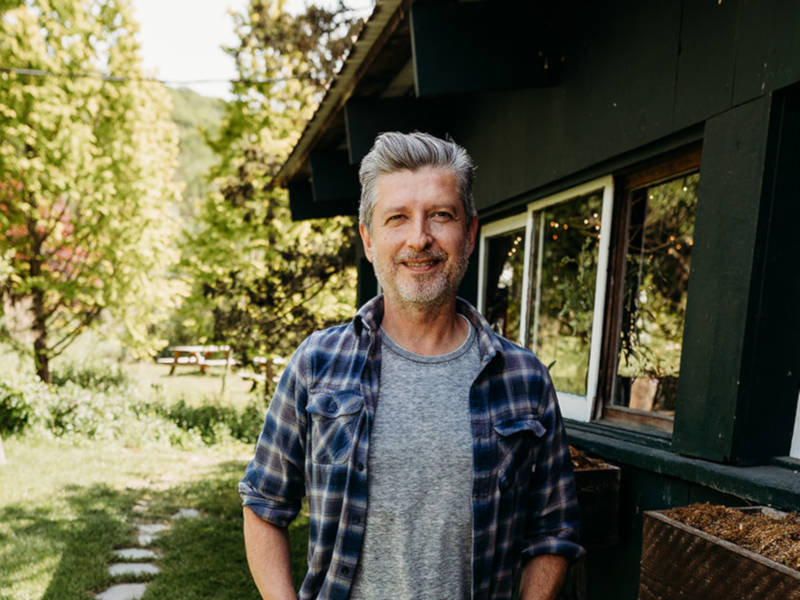 Justin Heneveld

Beverage Director
Justin was born and raised in Brighton, Michigan. He moved to the east coast to attend Boston University. After graduating he moved to New York City and has been working in the hospitality industry ever since. He spent several years working at Lupa in Greenwich Village where he eventually met Austin and was introduced to the farm in 2013. He started to work at Blooming Hill periodically for events in 2014, while still working full time in the city at the newly opened Marco's in Park Slope and later at Henry Public in Carrol Gardens. In 2016 he helped the farm develop a beverage program for their events and for the newly built restaurant. Today Justin continues to manage the bar and beverage program at Blooming Hill.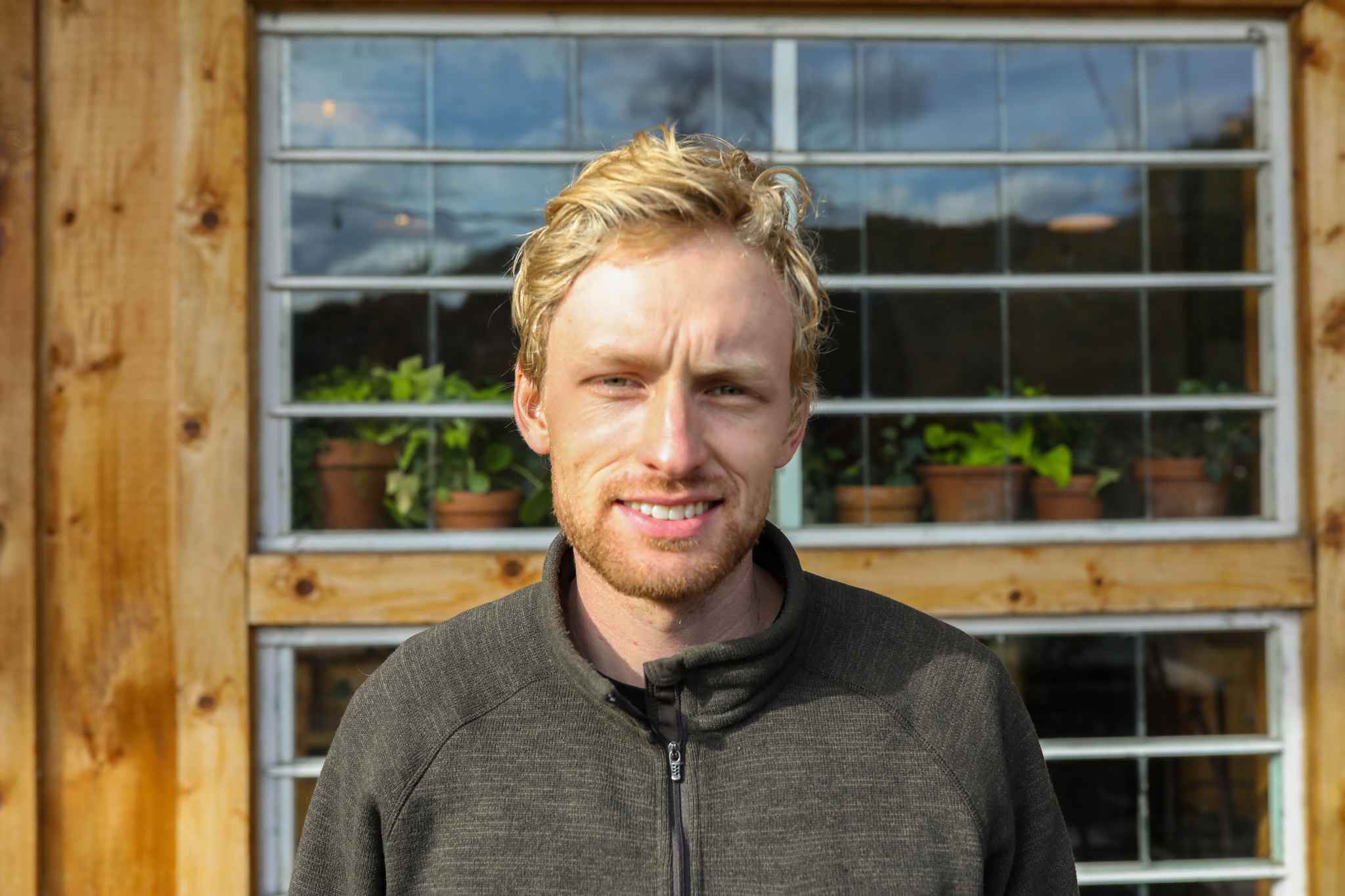 Skyler Jones

Store Manager & Owner
Skyler is the youngest Jones brother & has recently moved back to the farm after spending last few years living and working all across the country. He graduated from SUNY New Paltz in 2020 with a degree in History. Sky works in the field, restaurant, and at the farmstand.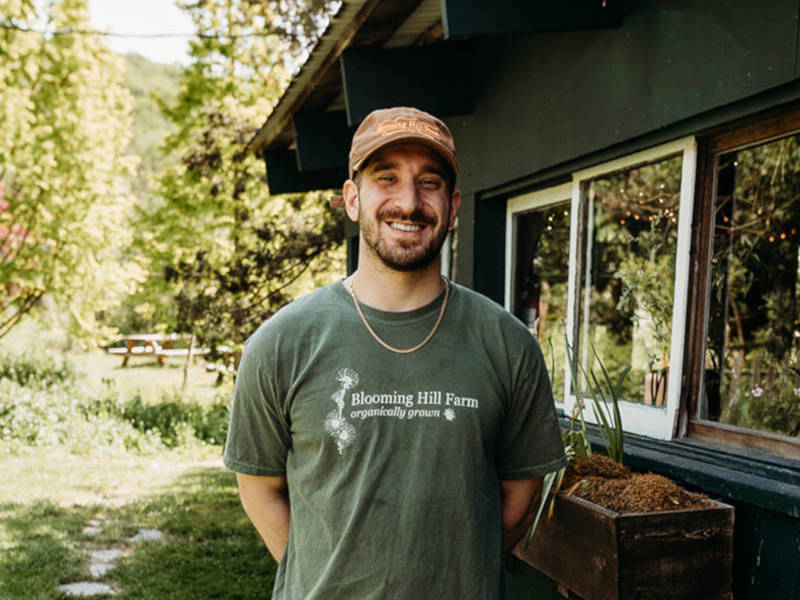 Chaynce grew up in the Blooming Hill community and has been working at restaurants and pizzerias since his teenage years. Chaynce began cooking at the farm in 2015 and worked his way up to sous chef and kitchen manager. Chaynce has been an intergral part of the culinary program's growth at the farm over the years. He still lives in the local community with his wife Lauren and their dog Parker.
Michael attended culinary school at the Institue of Culinary Education in Manhattan, previously worked at Cedar Lakes Estate in Port Jervis, NY under chef Rebecca Weitzman, and was Chef di Cuisine at The Hotel Fauchere in Milford, PA. Michael has a passion for culinary literature and pasta making. He joined the Blooming Hill team in January of 2023 as a line cook and became Sous Chef later that year.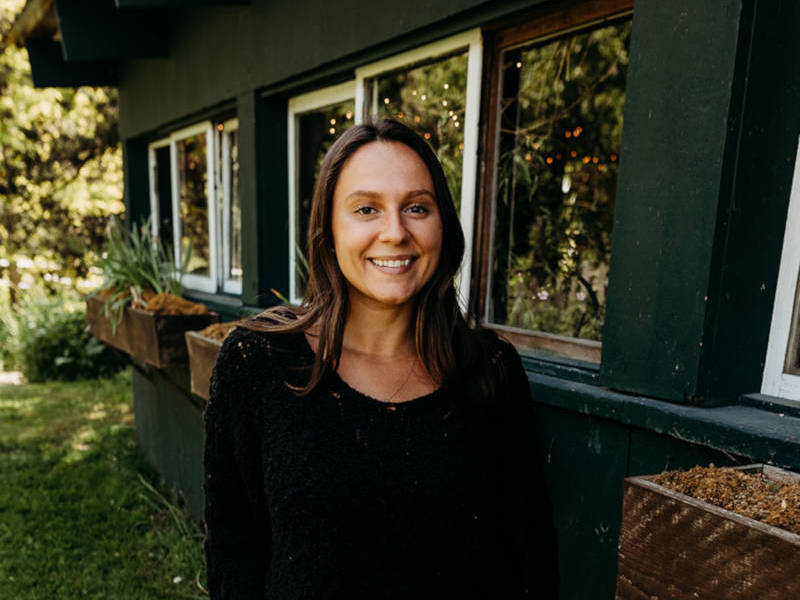 Taylor Link

Assistant Manager of Events & Dining
Taylor grew up in the Hudson Valley just 15 minutes from Blooming Hill. Raised in a family with deep roots in the culinary arts, restaurants have been a part of hter life since early childhood. Upon graduating from Binghampton University in 2018, Taylor naturally gravitated towards a career in hospitality. She started on the front of house side at Blooming Hill in 2019 and joined the Events team in the spring of 2023.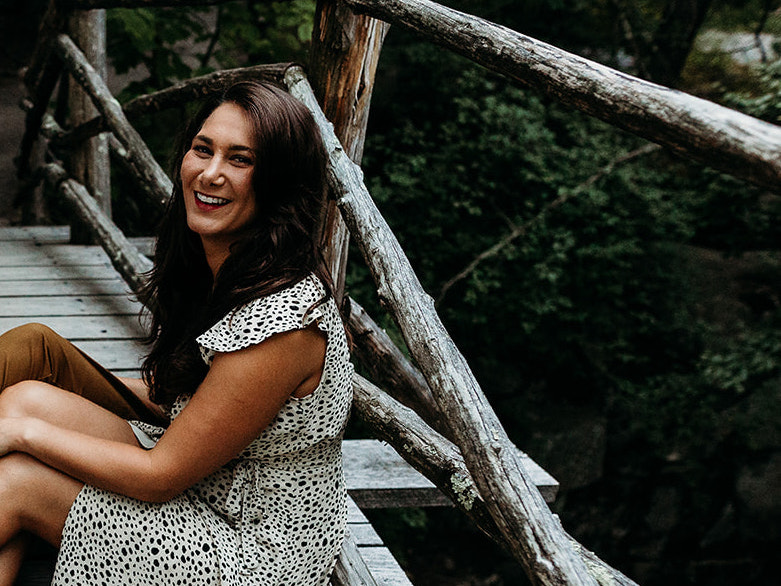 Katherine Bress

Event Manager & Planner
Kate was born and raised in Yorktown Heights. Out of high school she attended Trinity College in Hartford, CT, studied abroad in Australia, and moved to Australia full time in 2011 where she studied Graphic Design at the University of Technology in Sydney. There she found her love of hospitality working in the rich and dynamic cocktail bar scene throughout the city. Kate returned to the states in 2015 to pursue a career as Assistant Director of Operations at Fontina Restaurant Group in Westchester County, NY, and then as General Manager of Kawa Ni in Westport, CT. In 2021 she moved to Middletown, NY and joined the Blooming Hill team, while at the same time finishing her business degree at University of Bridgeport. She took on a full time position as a memeber of the Events team in 2022.
Nicole Schmitt

Office Manager