The Blooming Hill Family

Guy Jones

Farmer and Founder
Guy Jones started farming in the Hudson Valley in the early eighties, not long after he gave up his storefront law office in Albany, New York. In the beginning, Blooming Hill sold vegetables at farmers' markets locally and in New York City at the Union Square Greenmarket.
Even back in the 80's the farm still grew a very wide variety of specialty organic produce - some of it strange and new even for the burgeoning New York restaurant scene. This attracted the attention of up and coming chefs such as David Bouley, Tom Colicchio and Michael Romano. These would-be restaurateurs began picking up produce from the farm's Greenmarket stand on a regular basis.
Other chefs caught wind of this and began requesting that the farm try growing unique crops from then hard to obtain imported seeds. The farm answered these requests and the word began to spread. Before long Blooming Hill had a small but loyal group of wholesale customers, and was delivering weekly to restaurants in New York and the surrounding area.
Today we're still known for our unaltered, eclectic and broad produce offerings - we grow and forage over 200 varieties of fruits and vegetables on a hundred acres in Orange County, NY, and we are proud to sell to some of the best restaurants in New York City, New Jersey, and the Hudson Valley.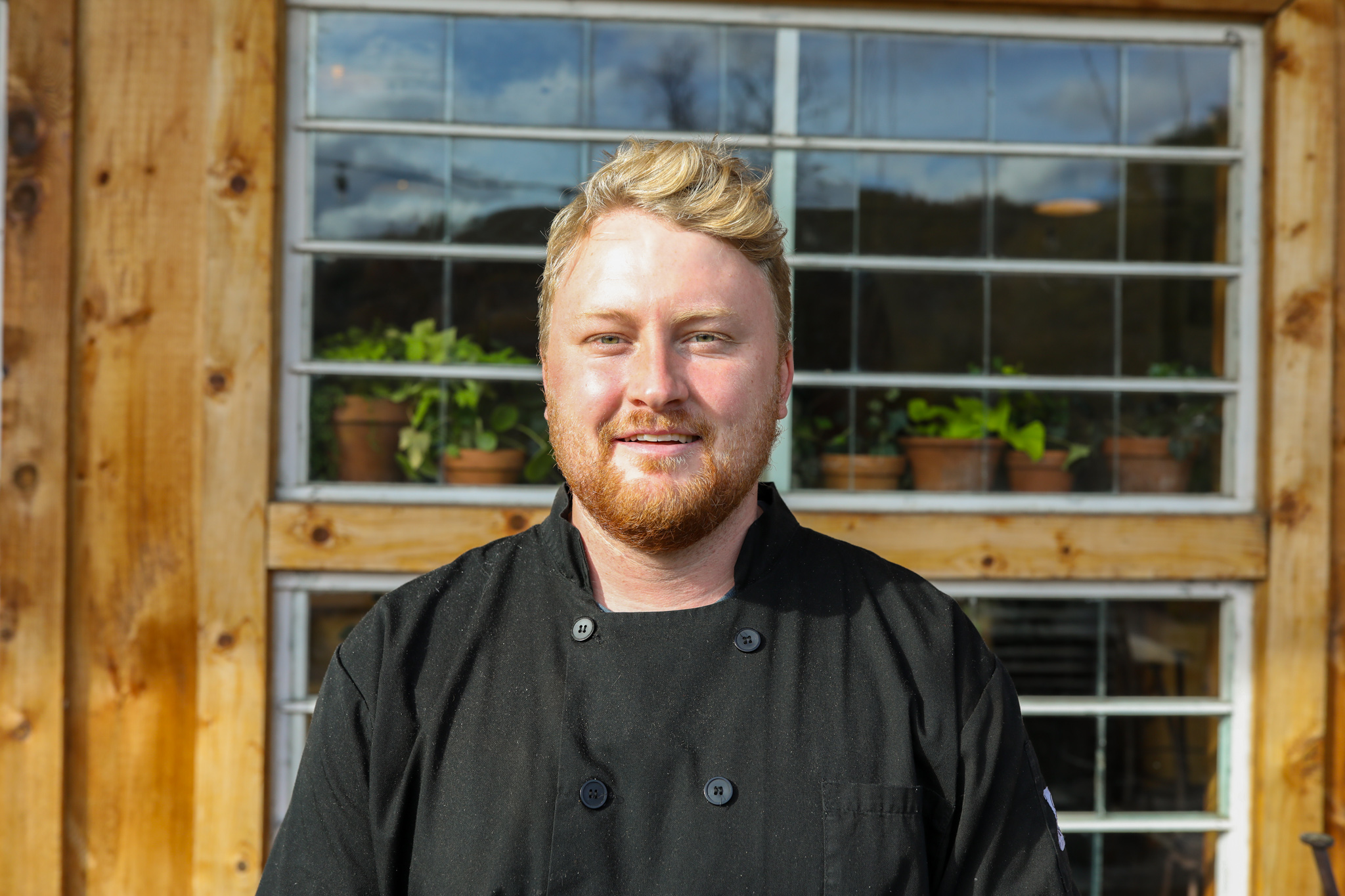 Austin Jones

Chef & Owner
Austin is the middle son of Guy Jones and grew up working at Blooming Hill in the field, at the farm store, and in the kitchen at the farm's outdoor weekend cafe. After high school he left the farm to attend Cornell University in Ithaca, NY where he studied English and creative writing.
Following graduation from college he moved to New York City where he worked in restaurants. He spent time cooking and working front of house at Marlowe & Sons in Williamsburg and Lupa in Greenwich Village. After a few years in New York he moved back the Hudson Valley and started in on improving Blooming Hill's events and dining business. During this time he also worked part time cooking at the highly acclaimed, but short-lived Restaurant North in Armonk, NY. Today Austin manages the kitchen and business operations for the restaurant and for events at Blooming Hill.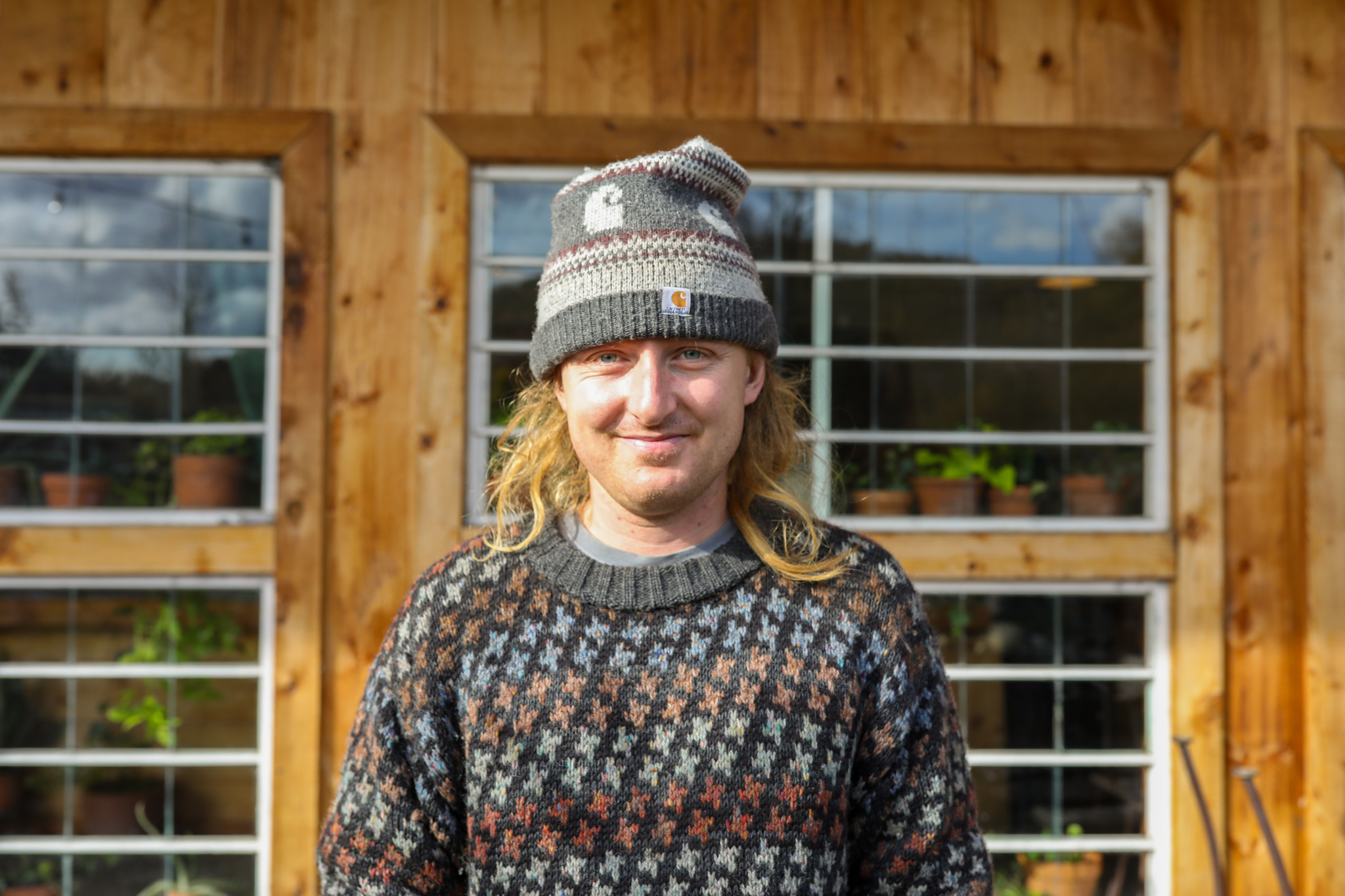 Travis Jones

Farm Manager & Owner
Travis was also born and raised on Blooming Hill, and has worked full time on the farm since graduating from the University at Albany with a degree in computer science. Travis is involved in both the vegetable growing and restaurant/events sides of the business - working the fields on the black dirt, maintaining the farm and restaurant's equipment, website and facilities, and occasionally making Pizzas.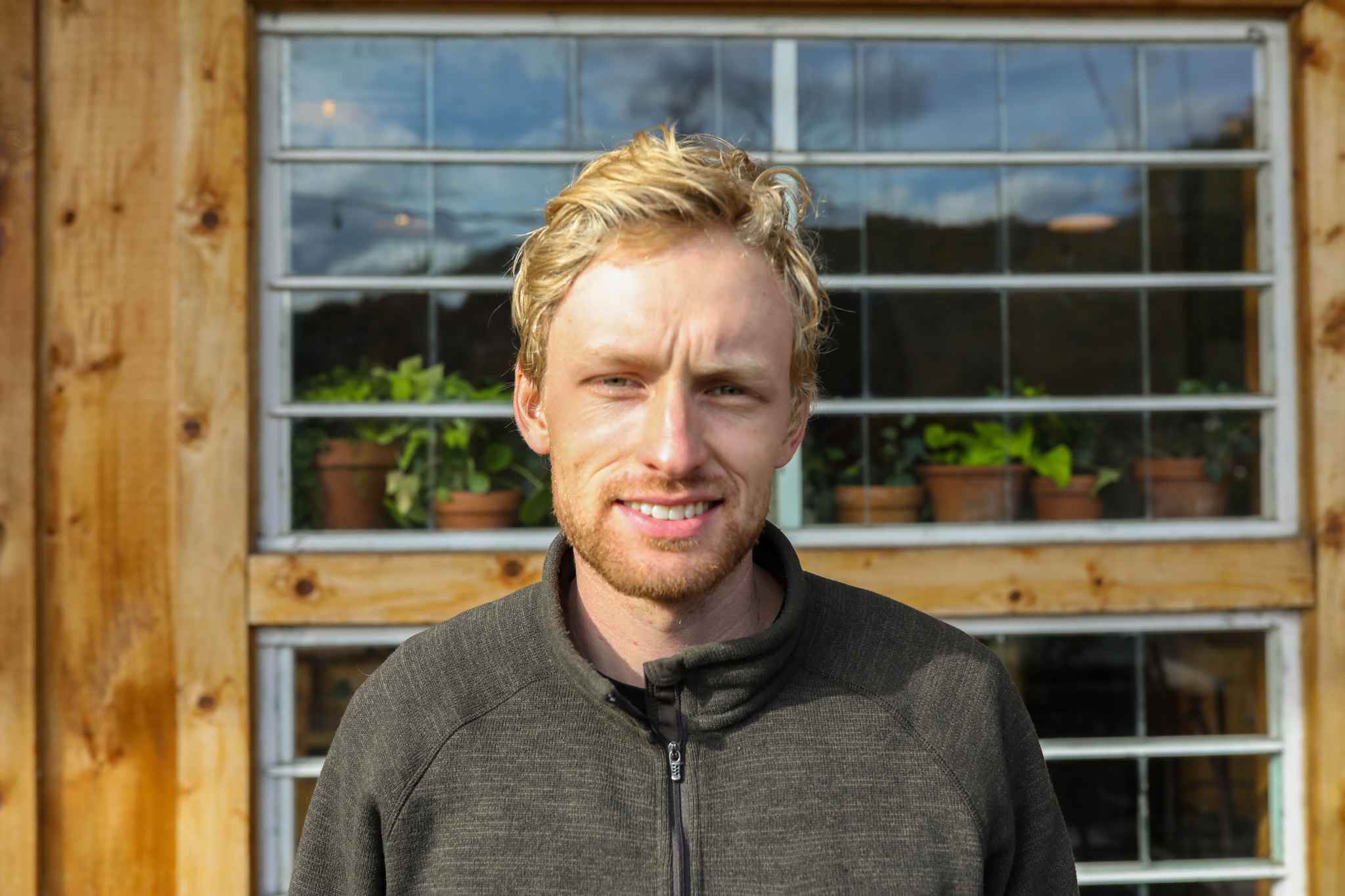 Skyler Jones

Store Manager & Owner
Skyler is the youngest Jones brother & has recently moved back to the farm after spending last few years living and working all across the country. He graduated from SUNY New Paltz in 2020 with a degree in History. Sky works in the field, restaurant, and at the farmstand.
Caitlin Cullen

General Manager
Caitlin grew up in the Hudson Valley. After high school she attended Hunter College in New York City and graduated in 2011. After graduating she started working for Tom Colicchio's restaurant group as a client relations specialist and also did funraising for the James Beard Foundation. In 2014 she moved to New Orleans to work on business development for a promising pop up event company called Dinner Lab. She spent two years enjoying the vibrant food scene of New Orleans before returning to NYC in 2016 to work for Danny Meyer's Union Square Hospitality group. Longing for a return to the Hudson Valley, Caitlin left the city in late 2018 and began her tenure at Blooming Hill, and was recently promoted to General Manager in 2022
Justin Heneveld

Beverage Director
Justin was born and raised in Brighton, Michigan. He moved to the east coast to attend Boston University. After graduating he moved to New York City and has been working in the hospitality industry ever since. He spent several years working at Lupa in Greenwich Village where he eventually met Austin and was introduced to the farm in 2013. He started to work at Blooming Hill periodically for events in 2014, while still working full time in the city at the newly opened Marco's in Park Slope and later at Henry Public in Carrol Gardens. In 2016 he helped the farm develop a beverage program for their events and for the newly built restaurant. Today Justin continues to manage the bar and beverage program at Blooming Hill. He splits his time between Blooming Grove and Brooklyn.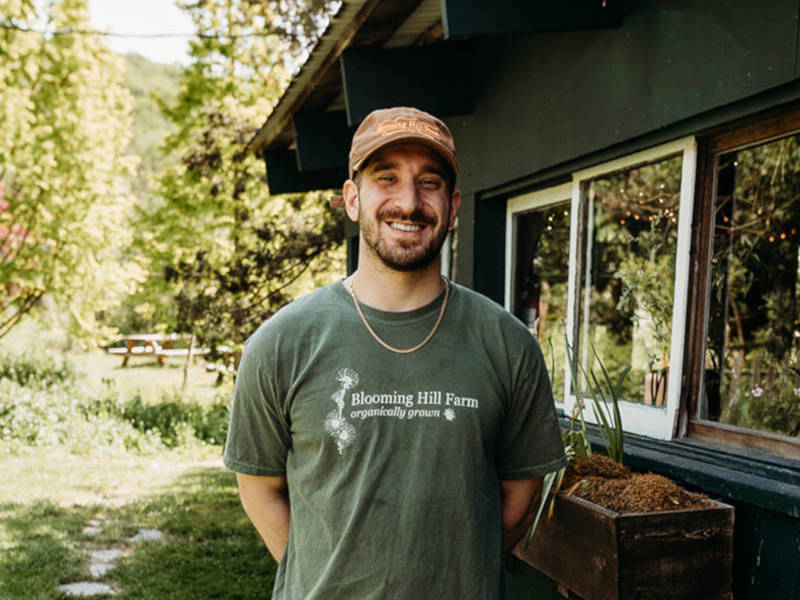 Chaynce Pelio

Kitchen Manager & Pizzaiolo
Nicole Schmitt

Restaurant & Dining Room Manager
Katherine Bress

Event Manager & Planner